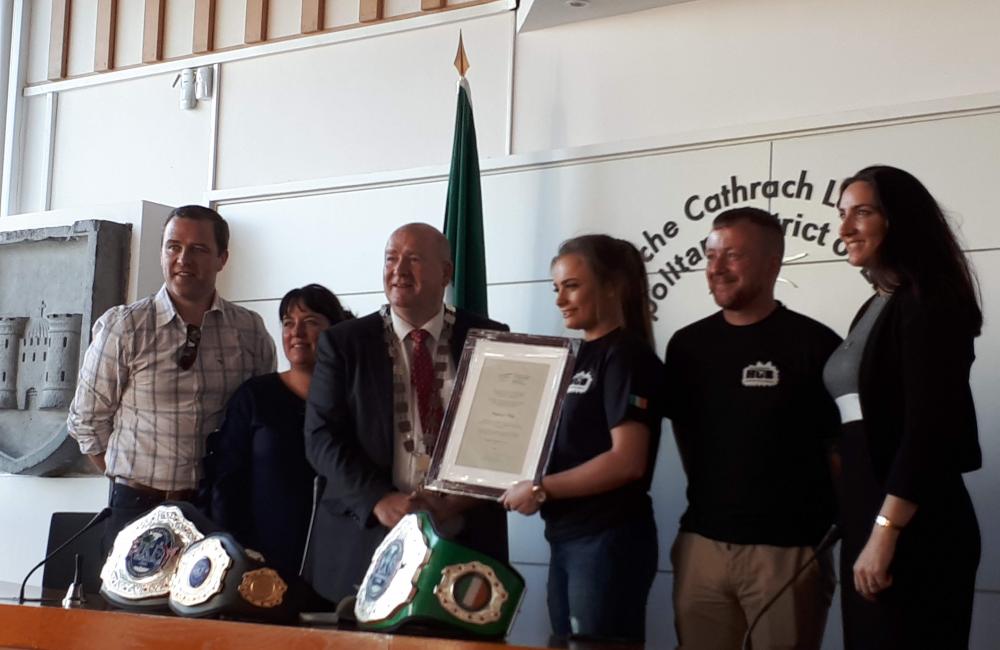 Mayoral Reception held to honour Hayleigh's achievements in Kickboxing.
18 September 2018
What a really wonderful Mayoral reception for our local champ Hayleigh Kiely tonight at city hall!
Thanks to Mayor Sean Lynch for such a thoughtful speech & treating us with such beautiful music & food too. A very special night for all of us & inspiration for the younger members of the club & community. It was wonderful to see all the younger members there to support their great mentor Hayleigh and all the coaches, especially club founder Paul O'Brien.