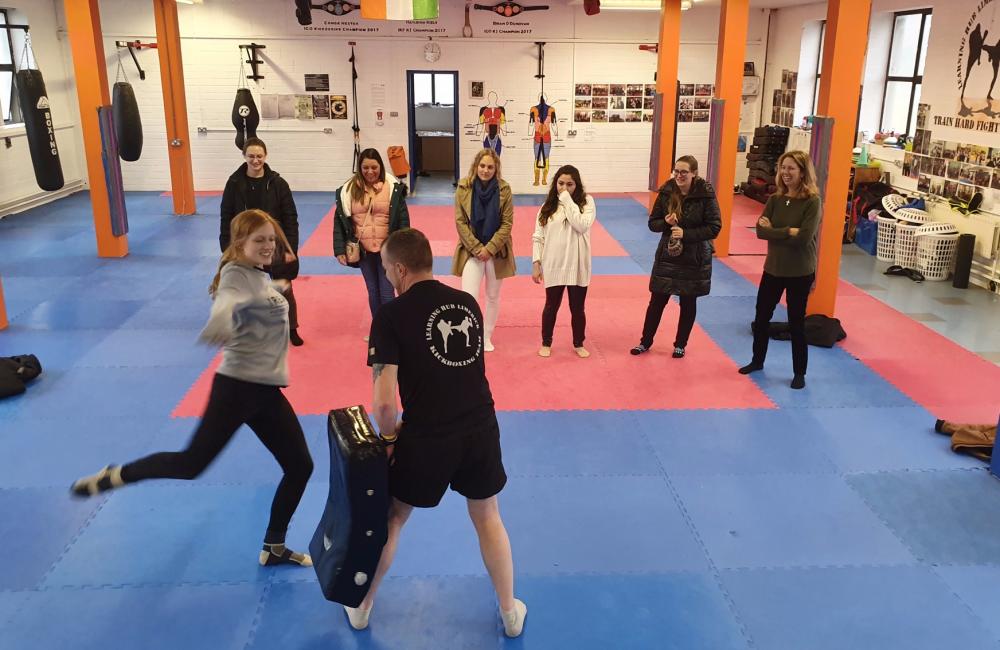 Teachers in training visit to the hub.
26 February 2022
Some lovely American teachers in training came to get a insight on how we run things at the hub and while on the tour decided to try out some kickboxing with our instructor Paul!

Stop by our facebook soon to see a quick video of one of the teachers trying their best to learn the shin kick!