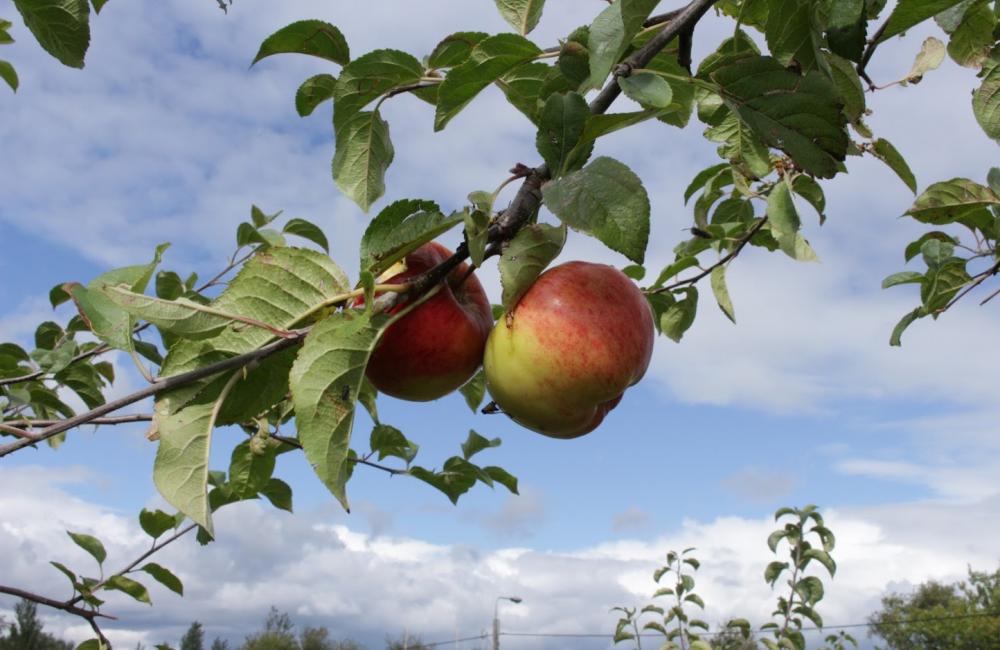 Apples off to be juiced!
13 September 2018
We are thrilled with our massive apple orchard haul this year! This week we sent a truck load (and we mean a truck load!) of beautiful apples off to Cahir to be made into delicious organic apple juice which will be for sale later this autumn direct from the learning Hub and a few special outlets. If you would like to order a case of 12 bottles in advance drop us an email or facebook message! 40 euros a case of 12 bottles the freshest Limerick City apple juice you'll find! €3:50 a bottle also direct from the Learning Hub and free to those using our youth cafe. The money we make from the juice pays for the upkeep of the orchard and for the maintenance equipment so its a truly sustainable project. 
Special thanks to the caretaking team who take care of the orchard and to our staff and new volunteers who picked the apples last week. Also, EXTRA special thanks to all the kids who take care to mind our orchard while playing outside, and who will benefit from lots of nice juice breaks during the term ahead! We can't wait to share it with everyone.